The Cerium Team has worked together for over a decade developing and commercializing medicines for rare or "orphan" diseases. Our team has an extensive network and long developed relationships in the rare disease community.
Gregg Lapointe, MBA, CPA – Co-Founder, Chief Executive Officer
Gregg Lapointe is a co-founder of Cerium Pharmaceuticals, Inc.  His background includes extensive experience in the areas of global strategic planning, business development, corporate finance, licensing and acquisitions. He previously served in varying roles for Sigma-Tau Pharmaceuticals, Inc., a private biopharmaceutical company, starting in 2001, including Chief Financial Officer from 2001 to 2002, Chief Operating Officer from 2003 to 2007, and Chief Executive Officer from 2008 to 2012. Mr. Lapointe led the effort to transform Sigma-Tau Pharmaceuticals from a small specialty dialysis company into a global leader in the development and commercialization of medicines for Rare Diseases.
Mr. Lapointe has extensive experience serving on the Boards of Directors of several public biopharmaceutical companies. He currently serves on the Boards of Rigel Pharmaceuticals, Inc., Soligenix, Inc., and Astria Therapeutics, Inc., and has previously served on the Boards of SciClone Pharmaceuticals, Inc., Raptor Pharmaceuticals, Inc., Immunocellular Therapeutics, Ltd., Questcor Pharmaceuticals, Inc. and Cytori Therapeutics. Mr Lapointe also previously served on the Board of the Trustees of the Keck Graduate Institute of Applied Life Science and on the Board of the Pharmaceuticals Research and Manufacturers of America (PhRMA), where he co-chaired the Rare Disease Committee. 
He holds a Bachelor of Commerce degree from Concordia University (Montreal), a Graduate Diploma in Public Accountancy from McGill University (Montreal), and an MBA from Duke University. Mr. Lapointe is a Certified Public Accountant, licensed in the State of Illinois.
Nancy Klett, MPH – Co-Founder, Chief Operating Officer
Nancy Klett is a co-founder of Cerium Pharmaceuticals, Inc. Her background includes Human Resources, Project Management and Patient Relations with over 20 years of experience contributing to projects in the pharmaceutical, hospitality and public health industries. Prior to Cerium, Nancy worked at Sigma-Tau Pharmaceuticals from 2000-2002 as a Patient-Relations advocate and Human Resources Manager. In 2002 Nancy joined MeriStar Hospitality, the nation's third largest hotel REIT, as their Director of Administrative Services. Nancy re-joined Sigma-Tau Pharmaceuticals in 2006 as their Director of Human Resources and was promoted to Senior Director in 2010. Currently, Nancy serves as the Vice President of Project Management overseeing Cerium's development projects. Nancy holds a Master's degree in Public Health and a Bachelor of Science from The George Washington University in Washington, DC.
Şemsi Burak Derkunt, Ph.D. – Chief Scientific Officer
Dr. Şemsi Burak Derkunt is a Rare Disease Scientist with regulatory affairs experience. He first conducted research on the molecular mechanisms underlying rare diseases leading to DNA repair deficiencies, such as Xeroderma Pigmentosum and Fanconi Anemia. He was recognized with the Discovery Award from Fanconi Anemia Research Fund (FARF) for his research achievements in identifying one of the genes responsible for the rare disease Fanconi Anemia. Dr. Derkunt then joined the start-up Silk Road Therapeutics to develop a new drug for the treatment of Behçet's Disease, a rare and orphan disease that is more prevalent in Turkey. He led the regulatory and clinical efforts both in the USA and in Turkey that resulted in the successful completion of a Phase II proof-of-concept trial under the supervision of both the FDA and TITCK (Turkish FDA) regulatory agencies. Currently, Dr. Derkunt serves as the Chief Scientific Officer at Cerium, where he devises the regulatory and scientific strategy and manages multiple upcoming clinical trials.
Dr. Derkunt received a PhD in Pharmacological Sciences from Stony Brook University, NY. He has published original research articles and has given numerous presentations in academic and business settings.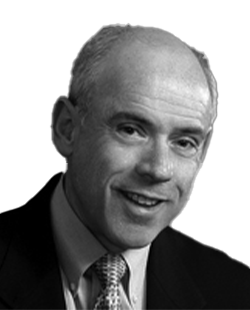 Robert J. Rubin, MD – Co-Founder, Interim CMO
Robert J. Rubin is a co-founder of Cerium Pharmaceuticals, Inc. and has been a director since June 2016. Dr. Rubin was a clinical professor of medicine at Georgetown University from 1995 until 2012 when he was appointed a Distinguished Professor of Medicine. Since 2001 he has been an independent healthcare consultant to biopharmaceutical companies' academic health centers and the Federal government. From 1987 to 2001, he was president of the Lewin Group (purchased by Quintiles Transnational Corp. in 1996), an international health policy and management consulting firm. From 1994 to 1996, Dr. Rubin served as Medical Director of ValueRx, a pharmaceutical benefits company. From 1992 to 1996, Dr. Rubin served as President of Lewin-VHI, a health care consulting company. From 1987 to 1992, he served as President of Lewin-ICF, a health care consulting company. From 1984 to 1987, Dr. Rubin served as a principal of ICF, Inc., a consulting company leading its health practice. From 1981 to 1984, Dr. Rubin served as the Assistant Secretary for Planning and Evaluation at the Department of Health and Human Services and as an Assistant Surgeon General in the United States Public Health Service. Dr. Rubin has served on the Board of BioTelemetry, Inc. (formerly known as CardioNet, Inc.) from2007 to 2021 when it was acquired by Phillips. He is a board-certified nephrologist and internist. Dr. Rubin received an undergraduate degree in Political Science from Williams College and his medical degree from Cornell University Medical College.
Brian Schreiber, MD – Chief Medical Officer (2015 to 2021)
Dr. Brian Schreiber was Cerium's Chief medical officer from 2015 until his untimely passing on August 26, 2021.  He was a Board Certified Nephrologist with extensive experience in medical affairs and assessing new product opportunities, specializing in rare diseases. Prior to joining Cerium, Dr. Schreiber served as Vice President of Medical Development at Relypsa Pharmaceuticals and spent 14 years with Sigma-Tau Pharmaceuticals as the head of its Medical Affairs department. Prior to joining Sigma-Tau, Dr. Schreiber served as Chief Medical Director of Dialysis Care Inc., a multi-center dialysis chain providing services in northeast and central Wisconsin. He was also Chairman of Nephrology at LaSalle Clinic, Affinity Medical System for five years prior to establishing Fox Valley Nephrology as a joint venture between Affinity Medical Group and Thedacare Health systems. He served as its first president until 2001. Dr. Schreiber continued his activities in academia, having been appointed as an Assistant Clinical Professor of Medicine, Department of Medicine, Division of Nephrology, Medical College of Wisconsin, Milwaukee.  He published a variety of academic papers including original research, review articles, and a textbook chapter on inflammation and renal disease and has given numerous lectures and symposia in academic settings.
Brian spent his adult life serving the communities in which he lived as a physician and nephrologist. His authentic generosity and dedication to his patients was unmatched. He had an unwavering commitment to researching and answering any medical questions of all who asked, and he was known to deliver fresh chicken soup to his hospitalized patients and hold genuine conversations to brighten their spirits. Dr. Schreiber's heart was admirable and authentic, and he was undoubtedly happiest when spreading kindness.  He will forever be a guiding light to all that Cerium does to improve the lives of patients with kidney disease.